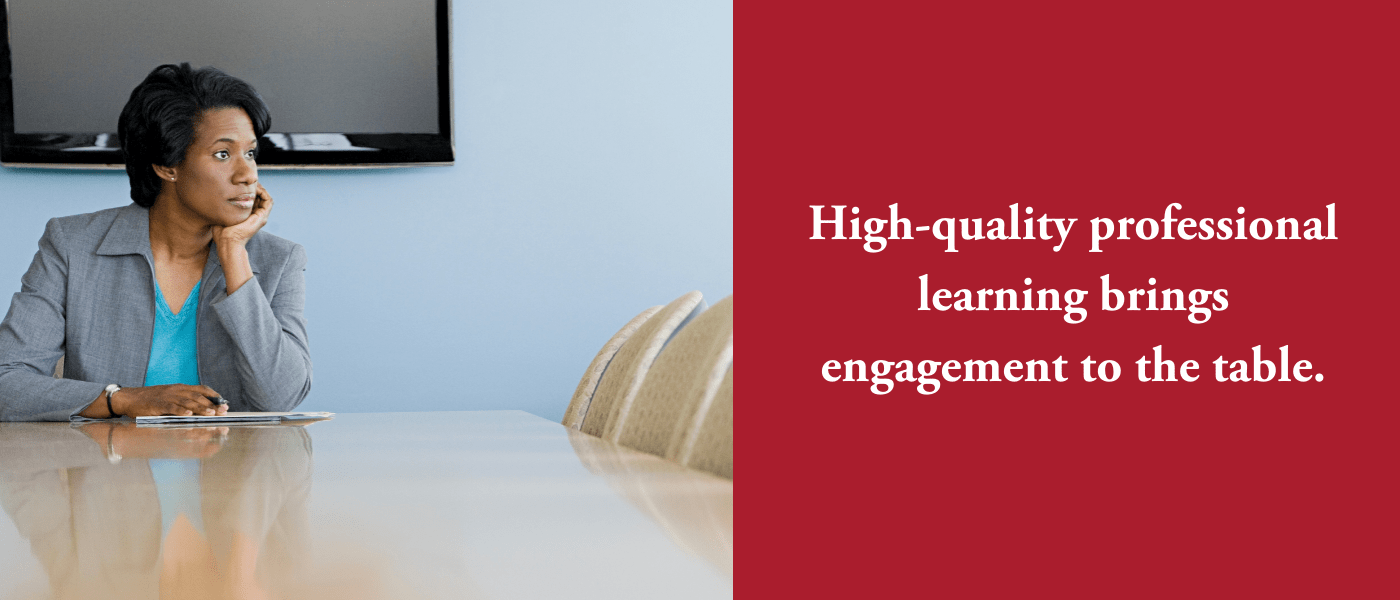 Organizational culture shifts as a result of meaningful collaboration among educators, so where does that leave you if your professional learning has low turnout or engagement, or when people feel their time is not valued and their needs are not met? Professional learning that is relevant to the needs of educators and results in meaningful impact is the process through which a thriving culture of learning and shared responsibility is built.
But how do you bring educators back to the table ready to learn and engage with colleagues?
Because professional learning is only effective when educators actually engage, learn, and implement new behaviors, Learning Forward partners with educational organizations at all levels to improve understanding of the professional learning needs of educators and to design and implement collaborative learning that will bring them back to the table and foster the individual and collective efficacy that improves student learning.
Contact us to learn more about how Learning Forward can support your efforts to shift the culture of your school through improved professional learning.