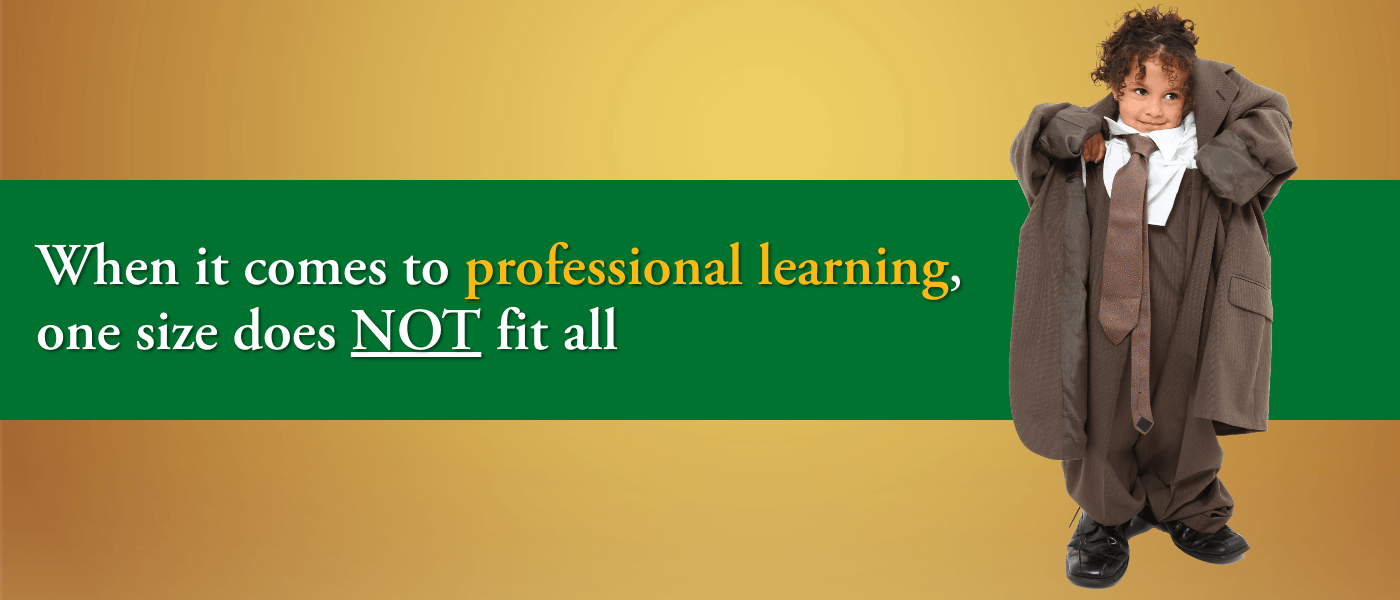 Are you tired of professional learning initiatives that feel like they were designed for someone else? Or professional learning that feels compliance-driven rather than meaningful? If so, you need learning opportunities that are relevant and adaptable to your needs and the needs of the students you serve.
Every student is unique, every educator faces unique challenges, and every campus and district serves a diverse community. Sometimes, professional learning can feel like that's been forgotten.
Make sure the professional learning you offer your educators is designed and crafted to fit their needs. Learning Forward has spent more than 50 years learning, listening, and working with districts to craft customized professional learning solutions that will have educators feeling seen, valued, understood, and supported in their efforts to meet students' needs.
Let us help you tailor your professional learning. Contact us today!