Professional Learning Planning
Establish a systemwide vision for adult learning
An up-to-date comprehensive plan for professional learning is essential for ensuring your efforts result in change that gets your organization closer to enacting its vision of ambitious and equitable instruction for all learners. 
Systems achieve their greatest potential when building and system leaders create, scale, sustain, and advocate for coherent systems that connect adult learning and equitable student outcomes. When based on district learning and improvement priorities, a comprehensive plan aligns organizational effort, builds capacity and support for high-quality professional learning, and creates the conditions and structures necessary for professional learning to change teacher practice and student outcomes.
Using a combination of facilitated learning and coaching, we work with core teams and stakeholder groups from all levels to develop a systemwide vision for professional learning, set clear roles and responsibilities for adult learning, build structures to ensure job-embedded collaboration at all levels, and to define other key components of a learning system.
Through our professional learning planning, Learning Forward helps districts:
Build capacity and support for high-quality professional learning aligned with the 

Standards

 to improve educator effectiveness and results for all students;

Understand how to effectively design, implement, and evaluate professional learning aligned with district and school goals to improve teaching practice and student learning;

Develop and implement a five-year district comprehensive professional learning system plan to facilitate individual, school-wide and district-wide improvements to increase student achievement.
Whether you are establishing a new learning plan, revising an existing one, or implementing your current plan, Learning Forward can design a customized support plan to your thinking and your work.  Learn more about a customized plan of support for your professional learning plan.
We convene a team of key stakeholders in your system to develop a professional learning plan focused on 22 essential components, including: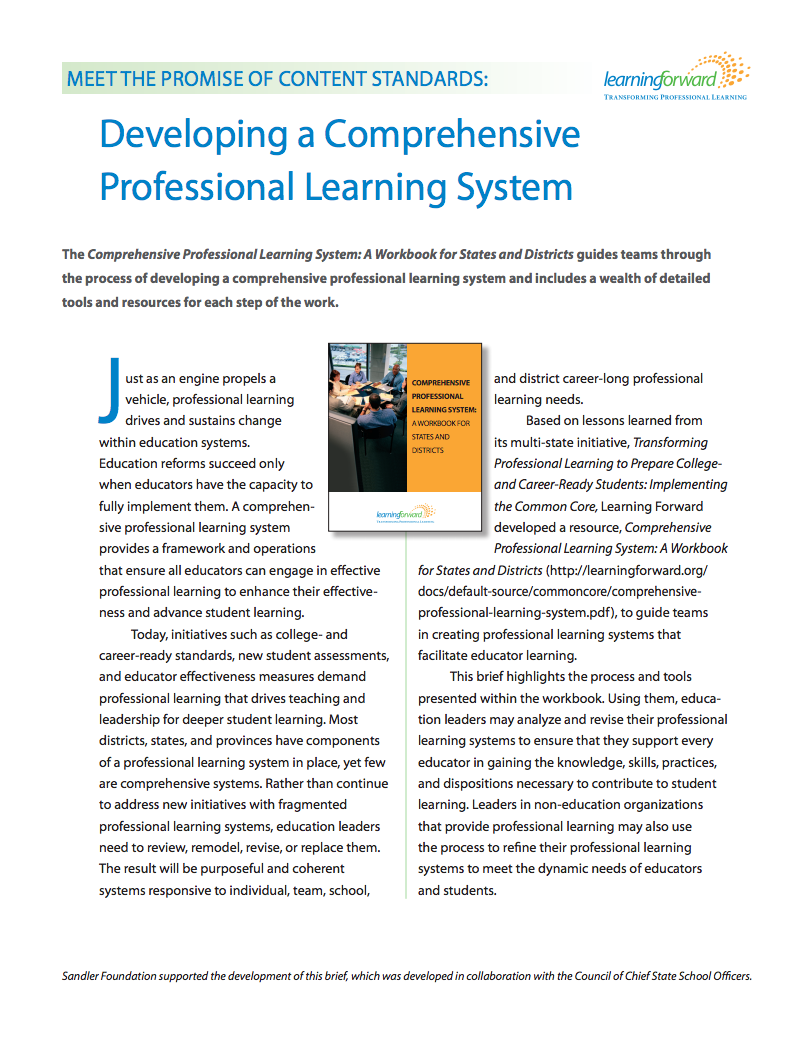 Developing a Comprehensive Professional Learning System
The Comprehensive Professional Learning System: A Workbook for States and Districts guides teams through the process of developing a comprehensive…
Read more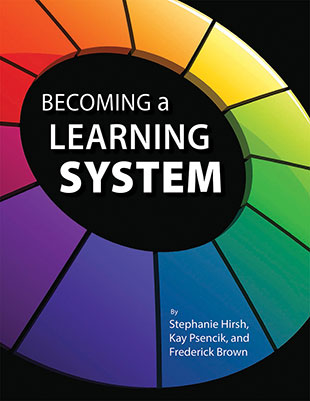 Becoming A Learning System
This book offers district leaders a framework to guide daily decisions that promote continuous improvement.
Read more