Professional Learning Planning
Set a systemwide vision for adult learning
A professional learning plan is the navigation system for a comprehensive professional learning system. Learning Forward supports systems that want to establish short- and long-term plans that build capacity and support for professional learning.
We work with stakeholder groups from all levels to develop a systemwide vision for professional learning, set clear roles and responsibilities for adult learning, build structures to ensure job-embedded collaboration at all levels, and define other key components of a learning system.
Through our professional learning planning, Learning Forward helps districts:
Build capacity and support for high-quality professional learning aligned with the Standards to improve educator effectiveness and results for all students;
Understand how to effectively design, implement, and evaluate professional learning aligned with district and school goals to improve teaching practice and student learning;
Develop and implement a five-year district comprehensive professional learning system plan to facilitate individual, school-wide and district-wide improvements to increase student achievement.
Learn more about how we can help you implement a systemwide vision for professional learning.
We convene a team of key stakeholders in your system to develop a professional learning plan focused on 22 essential components, including: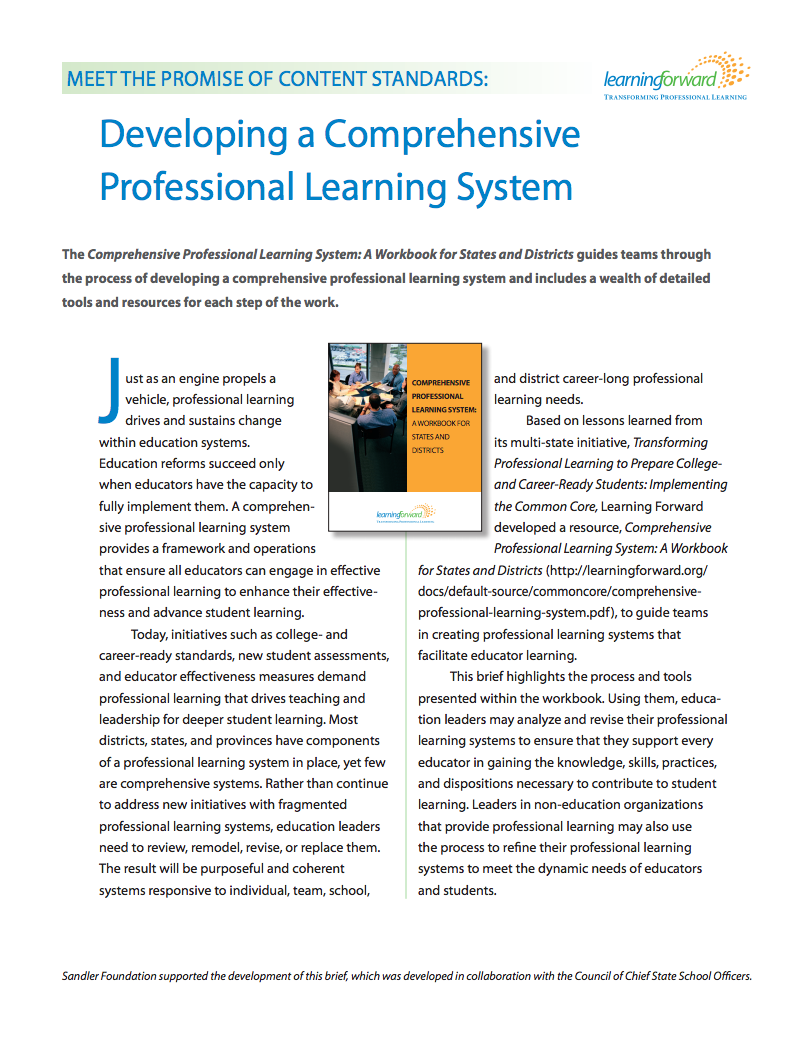 Developing a Comprehensive Professional Learning System
The Comprehensive Professional Learning System: A Workbook for States and Districts guides teams through the process of developing a comprehensive…
Read more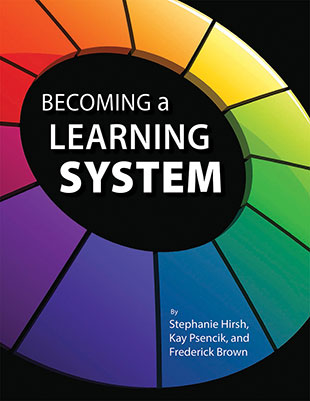 Becoming A Learning System
This book offers district leaders a framework to guide daily decisions that promote continuous improvement.
Read more