What does the American Rescue Plan mean for you as a leader of educator learning?
The American Rescue Plan Act provides more than $120 billion to help schools and communities recover from the COVID-19 pandemic. Learning Forward is the leader in helping states, systems, and schools establish a clear strategy for professional learning focused on the social, emotional, and academic needs of students and educators, and ensuring leaders at all levels sustain a culture of collective responsibility that accelerates learning for all students.
Ensuring the success of your post-pandemic recovery efforts requires thoughtful planning and implementation. We help you plan, design, implement, and evaluate coherent systems of professional learning that equip teachers and leaders at all levels to meet the needs of each student and family they serve.
We help you set learning priorities, examine current structures, and ensure professional learning is the primary vehicle in your system.
Learning Forward Professional Services
Transform professional learning, increase educator capacity, and improve student achievement.
Effective professional learning is the primary driver of school and system improvement. For 50 years, Learning Forward has supported leaders at all levels to transform their systems into true learning systems, where all educators engage in a measurable and scalable cycle of improvement.
Our high-impact professional services help systems set an attainable vision for an effective and equitable system of professional learning that leads to improved leader, educator, and student outcomes.
We provide our partners with tools to transform professional learning, increase educator capacity, and improve student achievement. Through our face-to-face, virtual, and hybrid learning experiences, we help ensure your professional learning is standards-driven, job-embedded, and focused on improved instruction and better results for all students.
We help maximize the impact of professional learning in schools, districts, states, and organizations by:
Learn more about how we transform systems and leverage professional learning as a driver of change in schools.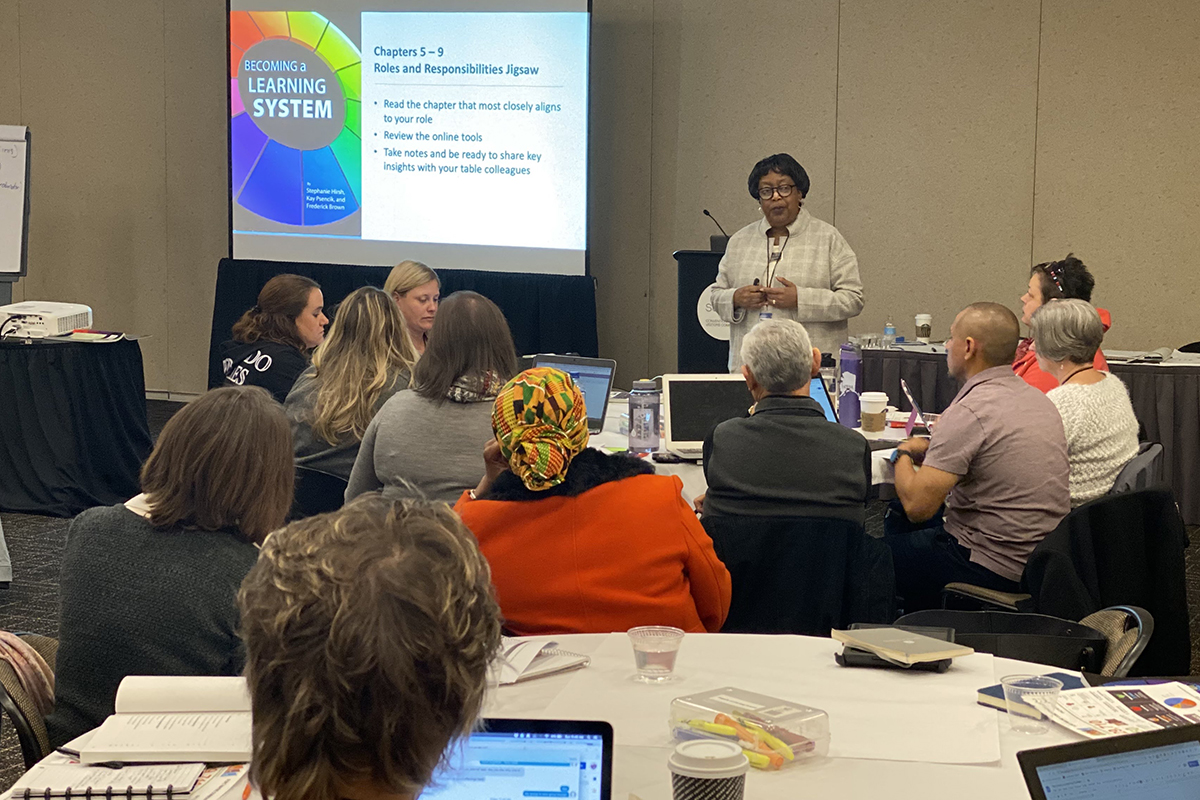 Our Professional Services
We design professional learning that meets your unique needs and improves teaching and learning in your system.
0
Learning Forward's work has reached 30 countries around the world.
0
Our members and followers have reached more than 23,000 zip codes, representing more than half of the United States.
More than
0

%

of those surveyed say Learning Forward is important to education.
0
years serving Professional Learning Leaders