Instructional coaches have the power to support post-pandemic reinvention, including teacher growth and development through:
Identifying unfinished learning and accelerating your response;
Capitalizing on student strengths;
Guiding collaborative inquiry;
Expanding use of effective teaching practice.
Learning Forward is the leader in ensuring that school- and district-based coaches with instructional and content expertise also develop critical skills in building relationships, leading professional learning, and providing effective coaching to individuals and teams.
Contact us to learn more:
Using strategies from Taking the Lead: New Roles for Teachers and School-Based Coaches and Coaching Matters, Learning Forward's Coaches Academy provides comprehensive learning and ongoing support for coaches across a system.
The Coaches Academy includes:
Six onsite sessions with a coach facilitator;
Sessions for school and system leaders to provide support for effective implementation of a coaching program and ensure conditions are in place for coaches to be effective;
Copies of Taking the Lead (2nd ed.), Coaching Matters (2nd ed.) and the Standards for Professional Learning for all participants.
Learn more about how we can help your coaches be learning leaders in your system.
Participants in the Coaches Academy:
Coaches Academy helps coaches embrace their roles as learning leaders and better understand their relationships with teachers and principals. The academy also helps teachers develop skills in: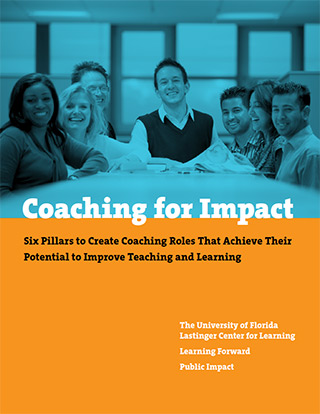 Coaching for Impact: Six Pillars to Create Coaching Roles That Achieve Their Potential to Improve Teaching and Learning
Despite decades of efforts to support teachers with coaching, most teachers still do not get the support they need in…
Read more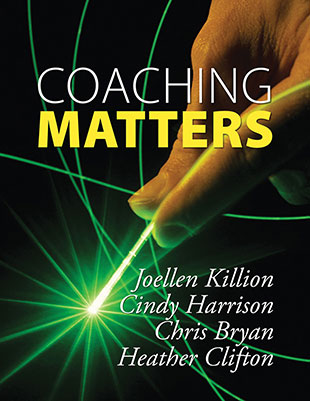 Coaching Matters
Each chapter in this book describes an element of what research and the authors' firsthand experiences know it takes to make coaching effective.
Read more